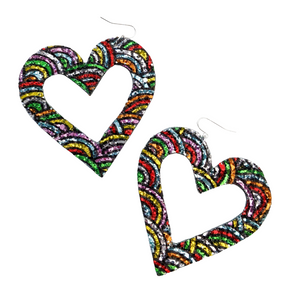 You a fan of the Jem oversized stars? Well I hope you'll also love these oversized hearts too. 
Approx 7.5cm long, with hypoallergenic pierced findings, or also available in clip on. 
Made from rainbow patterned glitter fabric with a cut out heart in the centre
Handmade with love and a large sprinkle of 80s magic.